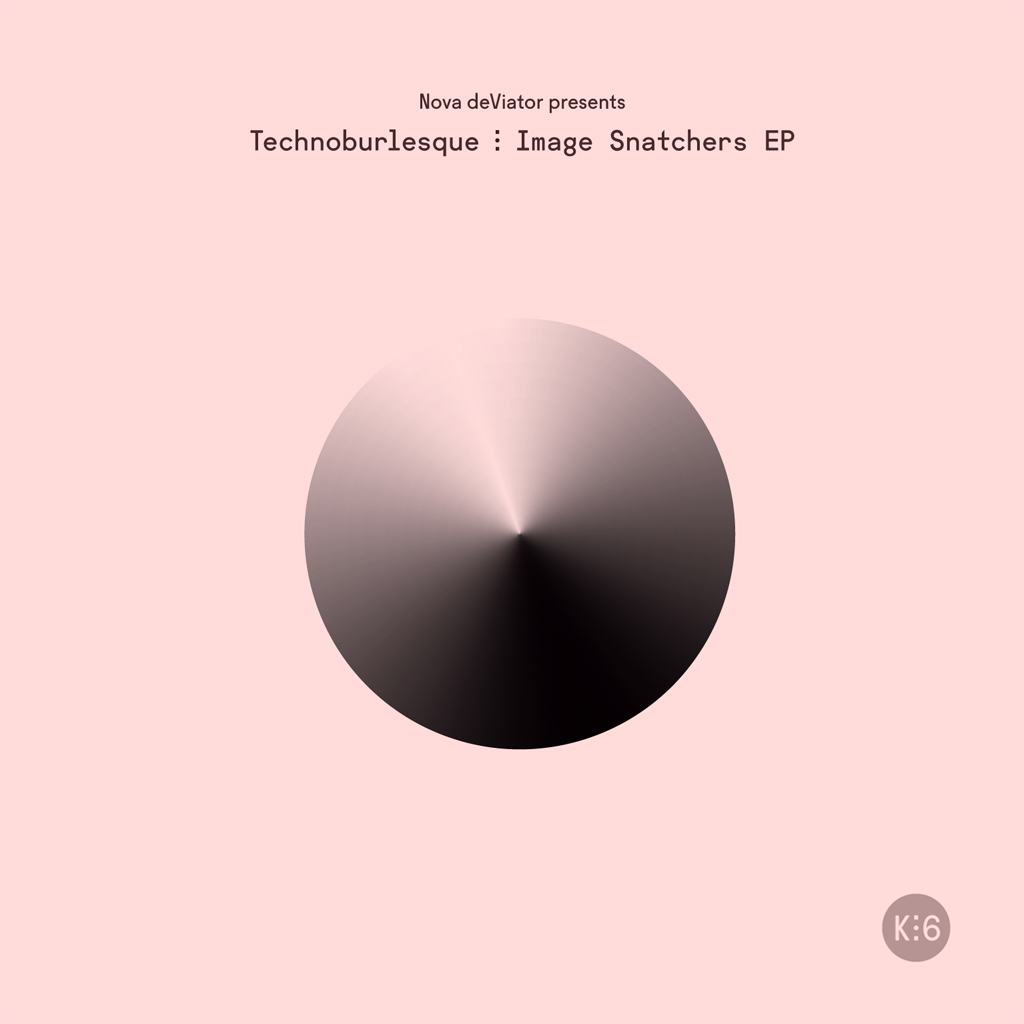 "Technoburlesque: Image Snatchers EP" is based on a series of club evenings of the same name created in 2013 by The Feminalz: Tristan Bargeld, Mathilde Buns, H.P.D. (hormonal perturbator in decay), Mad Jakale, Frau Strapatz, Crucial Pink, and guests. For such a variete show, that contained dance, singing, acting and improvisation in parts, with a comical and criticial bend number of electronic musical fragments and reworked reappropriated recordings were written and produced. While the series continues in 2014 and onwards with new noise eruptions and electronic remixes Nova deViator gathered sound fragments for this EP and additionally upgraded, reworked and "composted" them.
Credits
produced & remixed by Nova deViator
tracks 1, 2 and 5 mixed by Igor Vuk
tracks 3 and 4 mixed by Nova deViator
mastering by Igor Vuk
vocals: Tristan Bargeld (4, 5), Mathilde Buns (4), H.P.D. (4), Mad Jakale (1,5)
graphic design: Tina Ivezić
hand-made packaging: Maruji
photo: Nada Žgank
Availability
A limited edition CDr (of 50, hand-numbered) + free streaming and name-your-price digital download (MP3, FLAC, & more) is available through kamizdat.si and kamizdat.bandcamp.com.
Digital downloads/streaming available through:
Bandcamp | iTunes | Google Play | Amazon
Tidal | Spotify | Apple Music | Rdio | Deezer | YouTube Music | Microsoft Groove | Beats/MediaNet
Support
financially supported by City of Ljubljana and Ministry of Culture of Slovenia
2013 Emanat production: www.emanat.si
Reviews
23.07.2014, The Guardian, Five must listen tracks from around the world, Slovenia – Nova deViator: Sig Bender, Daniel Sheppard
Previous events
29.05.2014, Klub Gromka, Ljubljana, SI
CDs