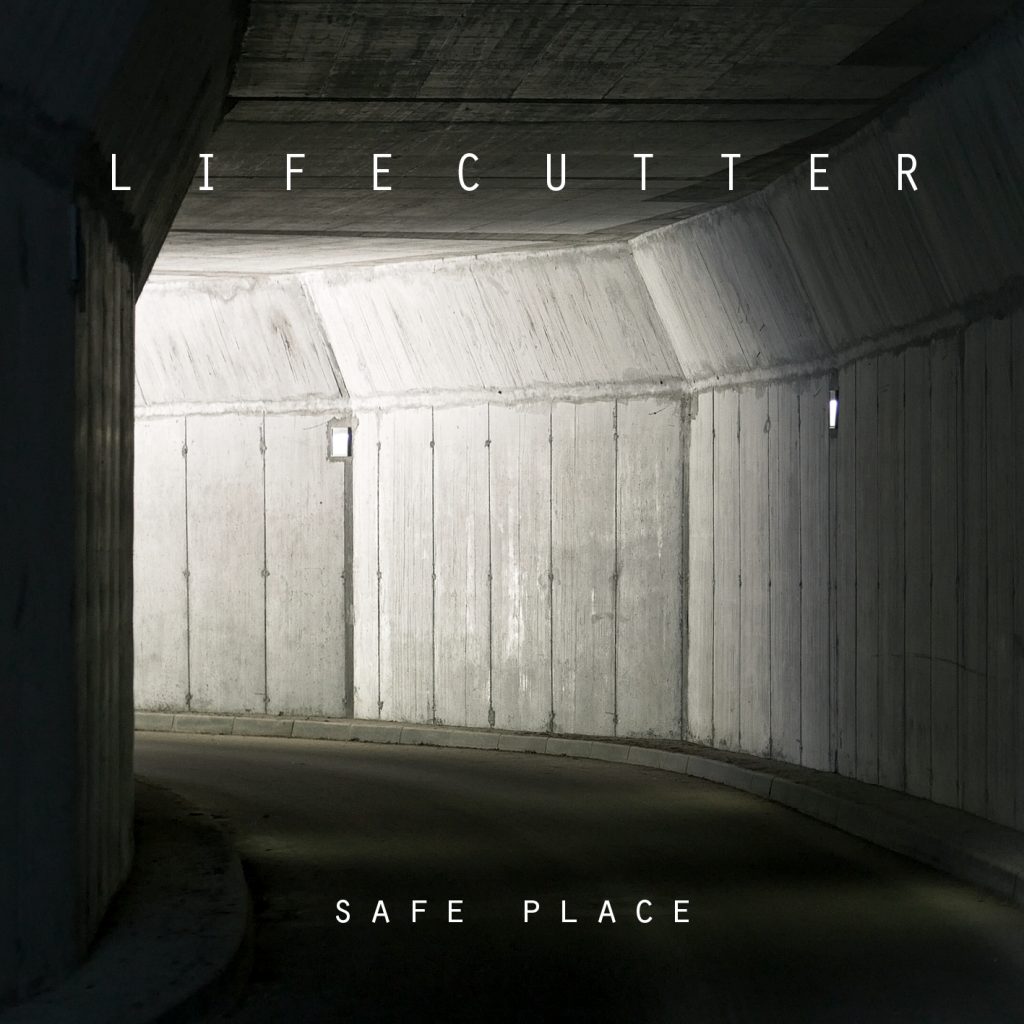 Glasba za album Safe Place je bila prvotno napisana za spremljajoči video projekt Iztoka Klančarja. Ta se je razvijal skozi čas preko sodelovanja in izmenjave različnih idej, vizij in video materiala. Glasba je napisana in ustvarjena z namenom oponašanja prav tiste skrivajoče se temačnosti s katero sta oba avtorja, Lifecutter (Domen Učakar) in Iztok Klančar, domača skozi različne odnose do njunega obstoja. Nastala je z željo poudarjanja mračne atmosfere nekje spodaj in da bi prispevala dodatno težo k podobam, ki prikazujejo notranja stanja tesnobnih konfliktov. Podobe so čiste, realistične, vendar posnete tako, da so videti kot bi bila oblikovana celota narave. Zdi se, kot da je Klančar posnel izmišljene gibljive slike, da bi potisnil gledalca v njegove skrite prostore.
»I retreat. I do that whenever external forces act on me. I create a mental space. There, I can play.
It is when you have a bad dream, a violent one. It is not the one when you are being chased into an abyss by all sorts of beasts. It is the one when you have to defend yourself, when you strike back and crush somebody's scull. Or just shout back until there is no voice left in you, when your throat gets soar, when your tears are gone because you're dry on the inside. Or just destroy things around you. And there is blood. Until you see only blood, only red.
At the moment, my core is so intense that I feel I might have a breakdown. I feel my nervous system is over capacity, burning, heating up. Again, I observe the world from within, from a hidden place, unaffected, not wanting to be affected. Darkness has always been lurking deep in my mind. This darkness inside me is merging with that of our current world.
I am at a threshold. The world seems to be ripping apart and shredding itself. And I simply try to be a neutral observer of it all.«
Seznam skladb
Prenos in nakup
Prosti prisluh in prenos (plačaj kolikor hočeš) je na voljo preko kamizdat.bandcamp.com
Ustvarjeno in objavljeno pod Creative Commons BY-NC-SA licenco ([Priznanje avtorstva-Nekomercialno-Deljenje pod enakimi pogoji] – Attribution-NonCommercial-ShareAlike) www.creativecommons.com/licence
Sodelavci
avtorstvo, produkcija in miks: Lifecutter
naslovnica: Iztok Klančar
Podpora
Medijska podpora: Radio Študent Ljubljana
Finančna podpora: Mestna občina Ljubljana, Ministrstvo za kulturo RS
Medijski odzivi
15.01.2017, Rabbit's 66 favourite records of 2016 – part 2/3 , 23. Lifecutter – Safe Place [Kamizdat], Indierockmag
23.01.2017, MENT 2017, The DIS Prewiev, Drowned in Sound
30.01.2017, Pregled leta 2016: Glasba, Koridor, Glasbeno uredništvo
06.02.2017, Lifecutter – 2 albuma: Safe Place in premierno Death(c)rave, RTV4, Na piedestal, Jolanda Fele
cat: KAM022 | 2016 Emanat | izdano 21. decembra 2016