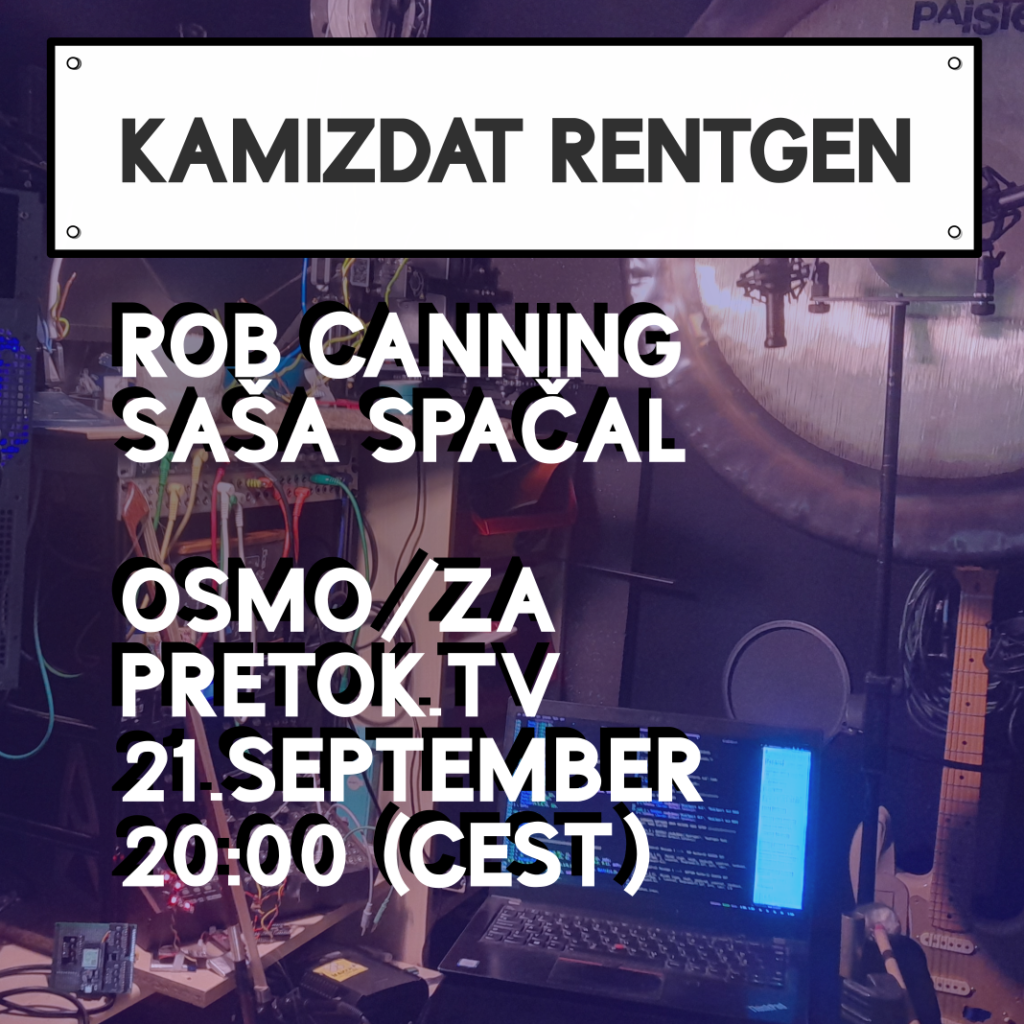 Kamizdat Rentgen presents two new releases for this year, with a live performance and a listening room. One of the most prominent local contemporary artists, Saša Spačal, with her intriguing release Anatomy of a Symbiosis, which is about the sonification of biological processes resulting in floating ambient electronic drones and a gentle glitchy sonic detritus.
Slovenia-based composer of electronic and electroacoustic music Rob Canning with his debut album Five Scenes For Symphonic Gong And Electronics, five chapters of subtle sounds of the sound of the gong in harmony with the modulation of an analogue sound synthesizer.
Lineup
pretok.tv
Event is streamed live online via our Owncast-powered live.pretok.tv and archived later on our PeerTube server vid.pretok.tv
Kamizdat Rentgen
"Kamizdat Rentgen" is a glance under the surface of the skin, a look into the fleshy entwinement of bones, muscles and nerves that shape the heterogeneity of the sound bodies. It is a series of music events organized by Kamizdat to increase the visibility of adventurous music makers who dare to venture into the territories where no one had been before. The events are often closely connected with the label's new releases.
Support
Produced by Emanat in collaboration with OSMO/ZA
Financial support by the City of Ljubljana