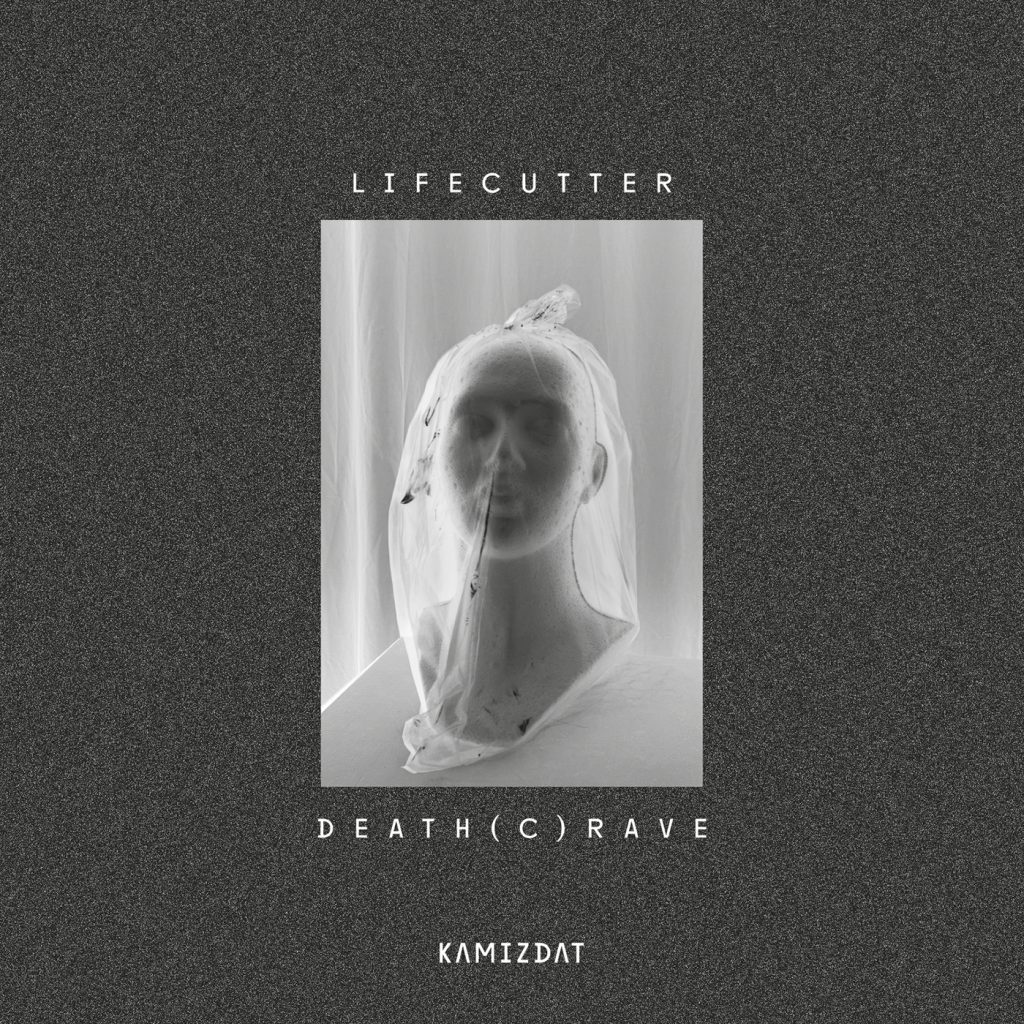 Lifecutter cuts the sheets of meaning with an onslaught of noise, distorted beats and slight hints of melody. It comes from a man who is no stranger to music of various forms and genres. The deliberate direction of forceful music such as his could be traced to industrial environment of his hometown and to finding ease and release in sound exploration and distortion. — excerpt from liner notes by L. Prinčič
–
First movement: The pleasure detaches itself from its own bodily limbs, — morphs, re-animates and persists in the form of its own disfiguration, its self-perpetuating encircling immortal presence. It creates the phantom-limb of deprived desire. Hypoxia as deprivation and deterioration produces new movement of pleasure.
Second movement: As a vermin-like creature the newly found pleasure nests within its appropriate organ until it moves to the next one, to circle around it and to devour/feed upon its slimy & un/dead drive(n)-spillage. Corporeal-pleasure-hemorrhage thus produces discharge of the life substance, through invasive and reappearing slits within the tissue, readily 'stitched' by the protective measure of slipknot ligatures.
Third movement: Quantification/re-production of the pleasure movements/knots inside and around the (organic/mental) tissue, move away from the supposed origin, its source, its one-ness and totality, its hermetic compression of self-encompassing 'undivided' life-(ex)stasis. Division and split produces infinite units/objects/parts, to be exchanged and dispersed among other units or fragments that combined produce the new versions of its origin
— excerpt from liner notes by Neven M. Agalma
Tracklist
Availability
Free streaming and downloads (name your price) are available through our Bandcamp shop kamizdat.bandcamp.com.
Some rights reserved under the Creative Commons Attribution-ShareAlike 4.0 (CC BY-SA 4.0) licence www.creativecommons.com/licence
Credits
Lifecutter · music, mix, mastering
N. M. Agalma, Luka Prinčič · liner notes
Tina Ivezić, Luka Prinčič · graphic design
Stella Ivšek · artwork
Maša Gojić · photo
Iztok Klančar · cover photo
Maruša 'MARUJI' Hren · booklet fold
Janja Baznik, 'Pri Tiskarskem Škratu' · print
"Lifecutter would like to thank everyone who has given him any kind of support over this few years or has given him energy and motivation to continue working."
Cassette
SaveSave