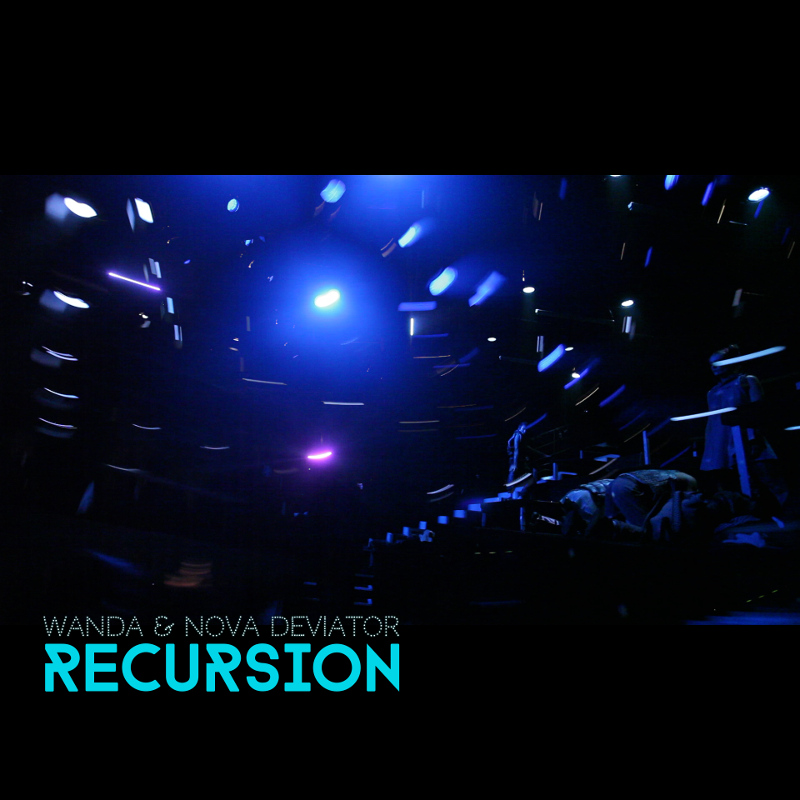 Nova deViator reworks and extends the original track Recursion, originaly released on ARP 339, Wanda & Nova deViator's sophomore album released in early 2015. The EP compliments a music video – a montage of video material from ARP 339 dance performance.
"Tortoise: That's the word I was looking for! "POPPING-TONIC" that's what it's called, and if you remember to carry a bottle of it in your right hand as you swallow the pushing-potion, it too will be pushed into the picture; then, whenever you get a hankering to "pop" back out into real life, you need only take a swallow of popping-tonic, and presto! You're back in the real. world, exactly where you were before you pushed yourself in." (Read Douglas Hofstadter's book "Gödel, Escher, Bach" or at least the story called Little Harmonic Labyrinth on recursion)
Tracklist
Availability
Free streaming and downloads (name your price) are available through our Bandcamp shop kamizdat.bandcamp.com and all other standard digital outlets.
Some rights reserved under the Creative Commons Attribution-ShareAlike 4.0 (CC BY-SA 4.0) licence www.creativecommons.com/licence
Credits
Wanda & Nova deViator · lyrics
Nova deViator · vocals
Nova deViator · additional programming
Igor Vuk (track 1), Nova deViator (tracks 2 and 3) · mix & mastering
Radio Študent Ljubljana technical support
City of Ljubljana & Ministry of Culture RS · financial support
Video