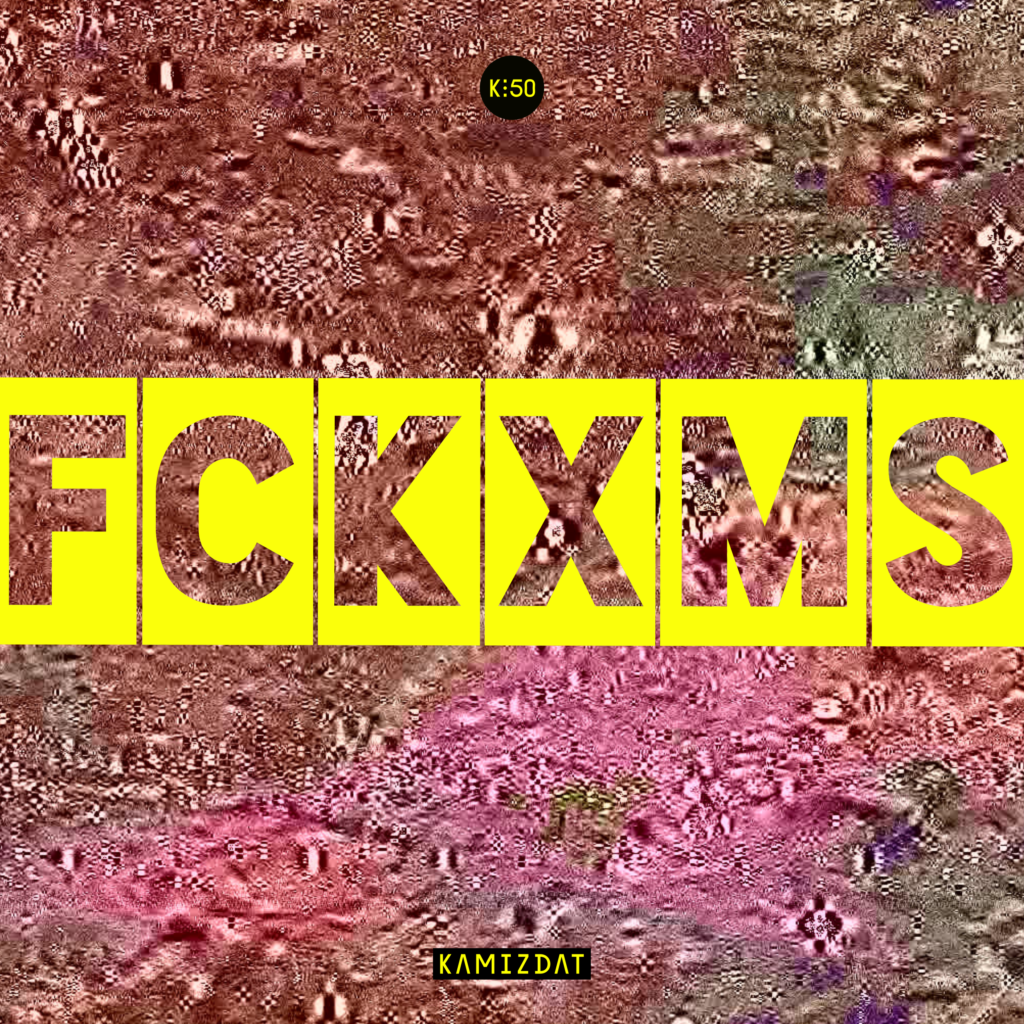 This isn't a good time for Christmas. In fact, it's never a good time for Christmas. Therefore in our traditional technoburlesque spirit in the month of December, we're celebrating with the jubilee 50th Kamizdat release, the compilation FCKXMS.
Ten local electronic artists have sent us ten exclusive songs, celebrating this special time and this special occasion: the time of laughter and despair, the gifts and discounts, the unavoidable consumerism and devastating trickle-down economics. Let's scream together as Richy Rich gets a little richer again, while we're hopelessly waiting for the Looney Toons sign "That's all, folks".
Just let our middle finger and the music do the talking.
Thanks to all the musicians and their heart-warming presents!
Tracklist
Artists
▶ Gašper Torkar: Harlequinesque ▶
www.gaspertorkar.com
fb.com/gaspertorkarmusic
▶ Warrego Valles: You need 5 pairs of jeans, leggings and sweatpants ▶
warregovalles.bandcamp.com
facebook.com/warregovalles
▶ Lifecutter: Decay ▶
lifecutter.bandcamp.com
facebook.com/lifecuttermusic
▶ Zergon: CandyCaneHorror ▶
zergon.org
soundcloud.com/zergonn
▶ Douchean: But Their Miracle Was Not Seen As Such By Others ▶
formaviva.com/douchean
douchean.bandcamp.com
facebook.com/douchean
▶ Blaž: Fuck Berghain ▶
blazstuff.wixsite.com/home
facebook.com/blazpage
▶ Marka San: Blessed Luv ▶
markasan.bandcamp.com
soundcloud.com/markasan
▶ beepblip: Sentimental Bastards ▶
beepblip.bandcamp.com
beepblip.org
▶ ala pecula: digression20 ▶
alapecula.zone
▶ Ž: The Birth of a New Year ▶
noiz.bandcamp.com/
facebook.com/impronoiz/
Press
15.1.2021, XLR8R, Download: ala pecula "digression20"
Mysterious and tender electronics, Luke Cheadle
Availability
Free streaming and download (name your price) are available through our Bandcamp at kamizdat.bandcamp.com.
Some rights reserved under the Creative Commons Attribution-ShareAlike 4.0 (CC BY-SA 4.0) licence
www.creativecommons.com/licence
Credits
Luka Prinčič · production, design, operations, mastering
Andrej Pervanje · promotion, production
City of Ljubljana & Ministry of Culture RS · financial support