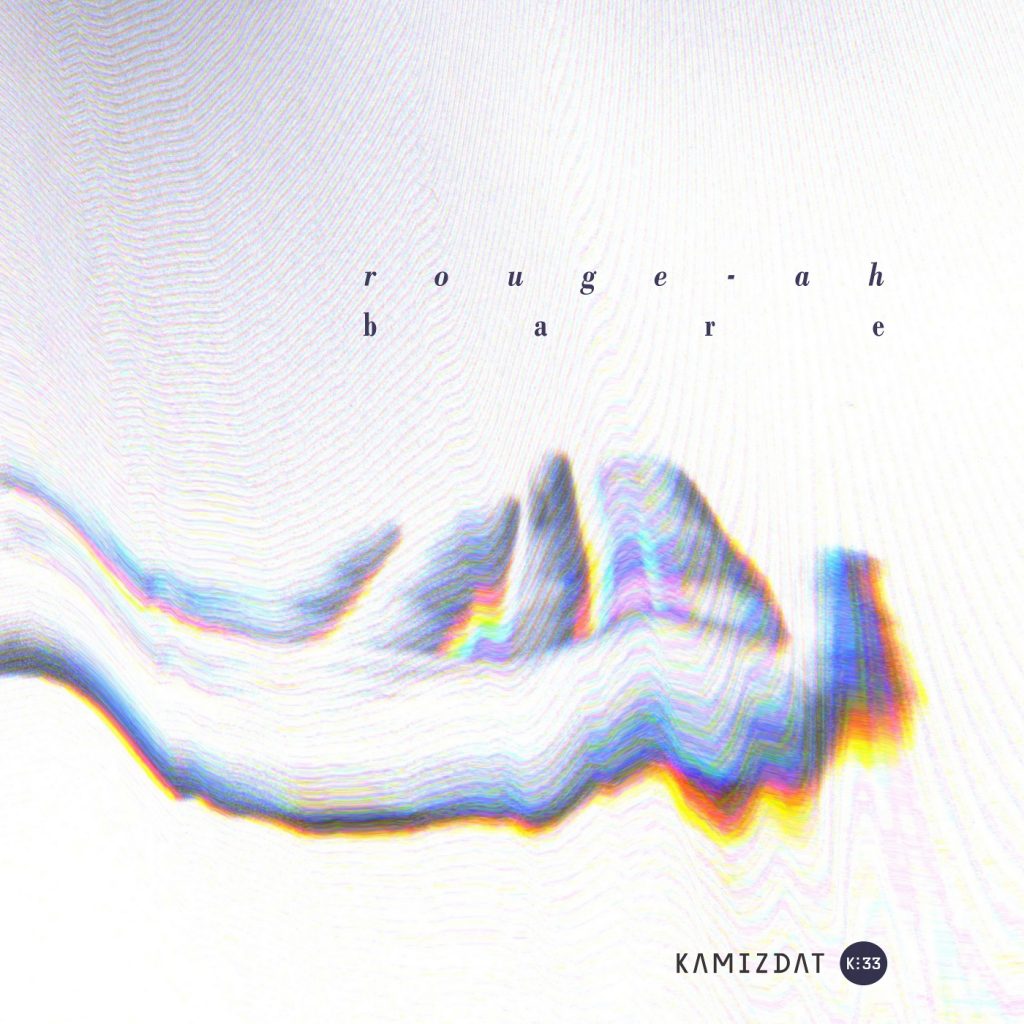 Compositions on the debut album by harpist and sound explorer that works under a pseudonym 'rouge-ah' traverse a wide genre-spectrum of electro-acoustic composition using field recordings, noise and drone ambient and a variety of digital and analogue processing of acoustic and electric harp. It's a sonic self-portrait through which an intimate and abstract picture of hurtful emotionality is revealed by the artist through an original musical poetics.
"[The] context of these nine compositions is deeply personal. It's a sonic self-image sources for which come from written notes and field recordings. Subjective and intimate, these compositions are firmly grounded in affective materiality of emotions, specific written fragments and stories, from which moods, vibrations and ambiances took their shapes. Fixed as recordings they are now free and out in the open for interpretation and resistance. Forming a personal disclosure, that voice is not enclosed anymore, such sonic self-portrait is an act of laying bare, an opening of flesh and contribution to the world for anyone to relate, create and resist." — an excerpt from liner notes
Tracklist
Availability
Free streaming, downloads (name your price) and limited edition USBs (33) are available through our Bandcamp shop kamizdat.bandcamp.com.
Some rights reserved under the Creative Commons Attribution-ShareAlike 4.0 (CC BY-SA 4.0) licence www.creativecommons.com/licence
Credits
Urška Preis · music & recording
With deepest thanks to my given family and all my chosen ones.
Luka Seliškar & Jure Anžiček · mixing & mastering
Hanna Juta Kozar · design
Stella Ivšek · promo design, Rentgen streaming & visuals
Maruša Hren · USB booklet
Luka Prinčič · liner notes, executive production
Radio Študent Ljubljana and SIGIC/Odzven · media support
City of Ljubljana and Ministry of Culture RS · financial support
Video
USB booklet
Local data

raw downloads at /rls/kam033/.