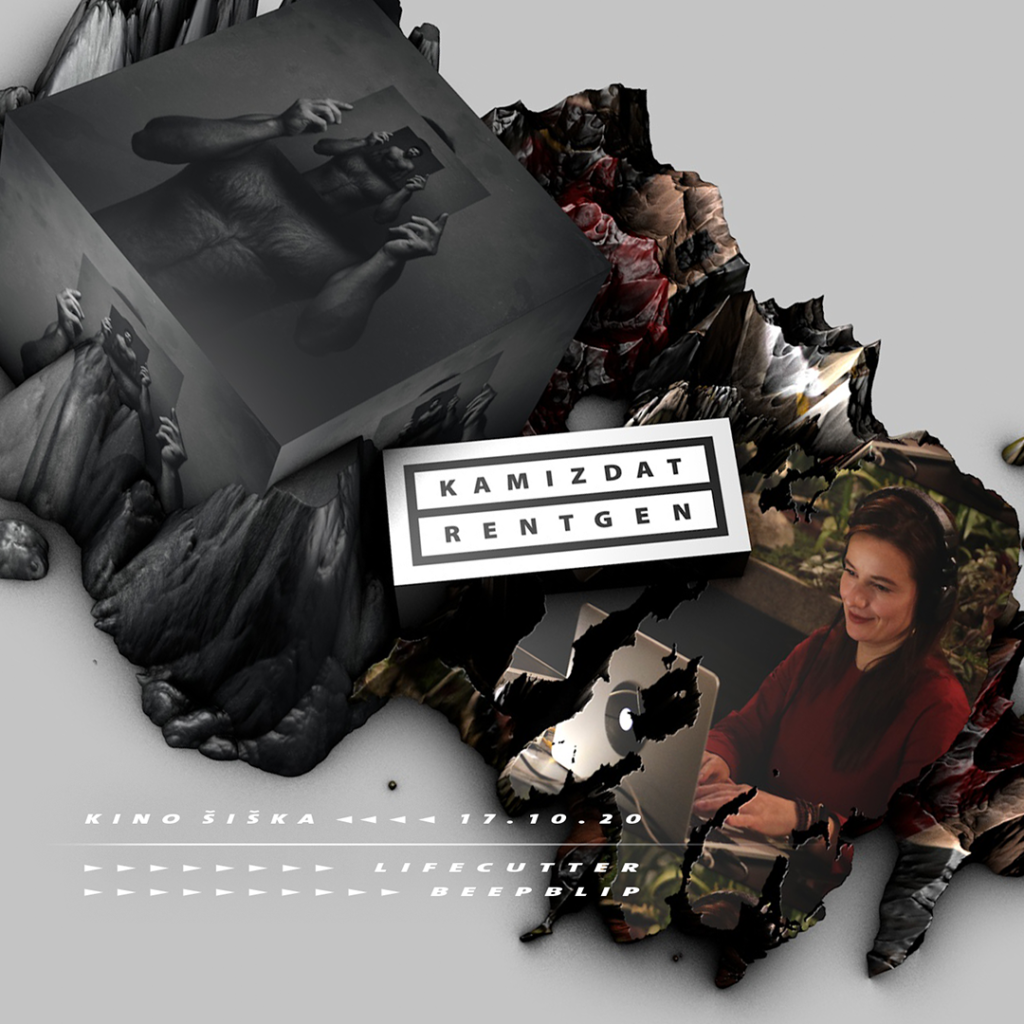 The Kamizdat concert series Rentgen is upgrading its format – which had so far placed the live concert at the forefront, enriching it with moving images through cameras and a live stream – and turning it on its head: the focus is now on the camera view, video inserts and direction with the aim of a hyper-telematic experience, fertilized by a concert in front of the meagre possible live audience.
Lifecutter / SI
Kamizdat presents the new album Sub Persona, recorded and perfected by Lifecutter from audio material for the SUB PERSONA video-installation project by visual art duo P L A T E AU R E S I D U E. The latter also contributed all the visual material for Lifecutter's audio-visual performance and USB booklet. "The project emphasizes the importance of forests, especially their ecosystem, economic, recreational and cultural functions, which people too often take for granted."
https://lifecutter.bandcamp.com
https://plateauresidue.com/sub-persona
beepblip / SI
Lifecutter will be accompanied by Slovenian musician and sonic artist beepblip, who released the digital EP Noise for Strings, Vol. 2 via Kamizdat in late August 2020, which has already made waves in certain local and foreign music media: "These new sonic landscapes were made during a time […], when man was again made to face the facts by nature and forced to withdraw from his urban trenches, which were swiftly retaken by the remaining living world." (ODZVEN)
https://beepblip.org
https://beepblip.bandcamp.com
Live stream
Credits
Visualisations are made by Stella Ivšek aka 5237
https://fb.com/vj5237
The event is part of the series Kamizdat Rentgen.
Cover design: 5237
Stream by Stella Ivšek (visuals), Črt Trkman (live editing, sound), Adam Mulalić (cameras & more)
Software provided by Open Streaming Platform and OBS Studio
Written, directed and hosted by Luka Prinčič
Lights and technical support by Kino Šiška
Promotional operations @ Kamizdat/Emanat: Andrej Pervanje, Sabrina Železnik
Event was organised in collaboration with Kino Šiška.
Produced by EMANAT.